How to get around Crete without a car?
If you have no driving experience or are afraid to drive on unknown roads, you can use other means of transportation. The most popular among them is the bus: in the peak season, you can take it to all the most popular places on the island. You can book an individual tour with a guide if you don't like crowds. Another alternative is a private transfer and cab, but these options are much more expensive than renting a vehicle in Crete.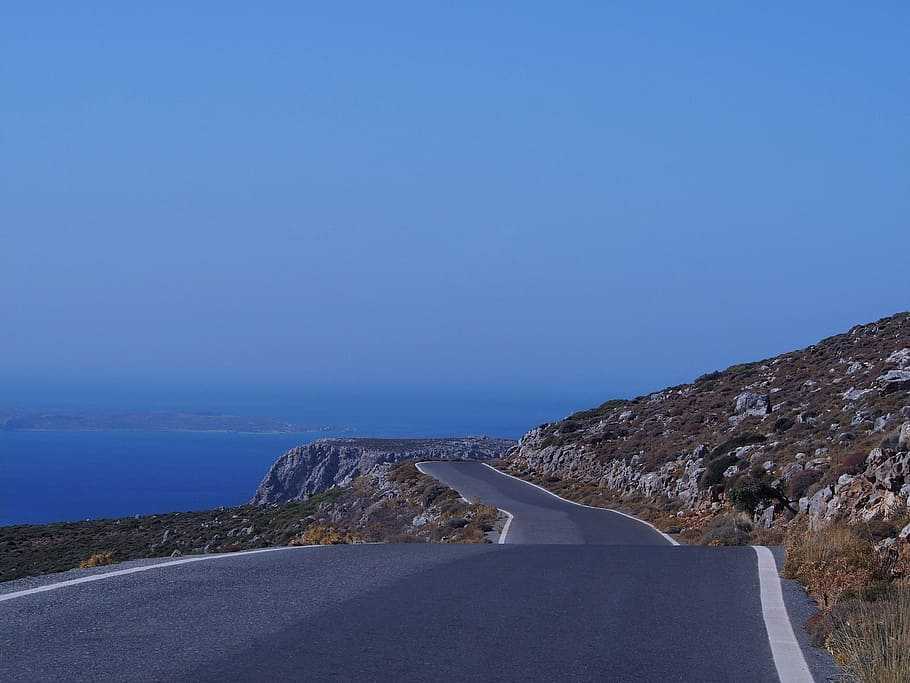 Top 6 requirements for drivers in Crete
If you decide to rent a car in Crete, you must be prepared for the main rules for drivers: License requirement / Age, Side of the road, General behavior rules, Alcohol and driving, Mandatory equipment to have in your car, and Mandatory insurance.
#1 -  License requirement / Age
To rent Crete cars you must prepare a few obligatory documents: if you are an EU citizen, your EU license will be enough, if you are a citizen of another country, both your national driving license and an international driving license. For the procedure of renting a vehicle, you must show an identity document and have an active credit card.
As for the minimum age for renting a car, officially for driving in Greece, you must be 17 years old. At the same time, it is possible to rent a car to citizens who are 21 years old and have a license for at least 1 year.
#2 -  Side of the road
One of the unusual rules for some tourists on the roads of Crete is Crete driving side, namely right-hand traffic. This can be especially inconvenient for tourists from England. At the traffic circle, you have to drive on the right side.
#3 - General behavior rules
On the roads of Crete, traffic on the roundabout is a priority. Especially the compulsory use of seat belts and the absence of cell phones while driving is controlled. If you are traveling with children, please note that in Greece, kids under 12 years old can only sit in the back of the car.
#4 -  Alcohol and driving
In Crete, you can drink a maximum of 50 mg of alcoholic beverages per 100 ml of blood, but since driving in unknown terrain is always particularly unpredictable, it is better not to consume alcohol before driving an auto.
#5 -  Mandatory equipment to have in your car
For the safety of your car's passengers, you should prepare:
A first aid kit

Fire extinguisher

Warning safety triangle
#6 -  Mandatory insurance
Mandatory insurance in Greece is an important part of safety.  When you rent a car from a rental salon, you will be given insurance on the spot.
If you are visiting with your own car, don't forget to bring proof of insurance.