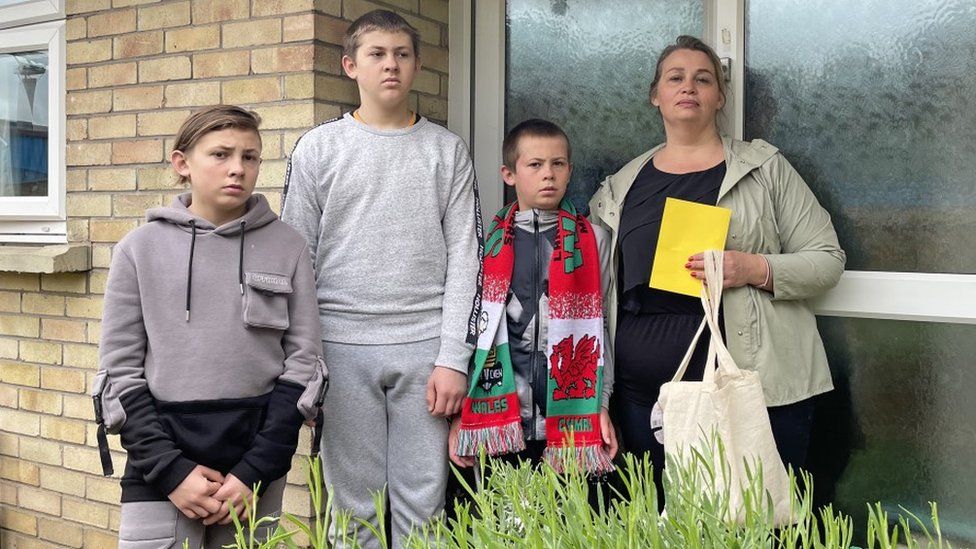 A Ukrainian mother and her six children who fled Russian bombing have been handed the keys to their new home.
Some people may think that a hard SLOT game is a fun game, but if you like the ease, it is the perfect game for you.
Lilia Onopa, 43, and her children received an official welcome in Chepstow, Monmouthshire, on Friday.
She tearfully described seeing her hometown destroyed, people killed, and wanting to save her sons.
Having fled their home north of Dnipro, where military strikes began in early March, Ms Onopa and her boys travelled to Bucharest, Romania.
This was after attacks on the port city of Odesa made other methods of travel impossible.
They arrived in the Monmouthshire town last week after waiting five weeks for the British Embassy to approve their online application.
At the gathering, they were given the keys to a bungalow, a former caretaker's property which has been refurbished by volunteers from St Mary's RC Primary School and church with donations from across the area.
Speaking of the horrors she and her children had encountered after the war began, Ms Onopa thanked everyone who had helped them get to a place of safety, including the UK government who she said came to her aid when there were issues with their applications.
Ms Onopa said: "The horrible situation happening to our country is because one person, one regime decided my country should not exist, that my nation should not exist.