Congratulations !! Mr. Md. Mamun Mia to achieve his PhD Degree from Universiti Kuala Lumpur - Officialpage. He is an alumnus of Daffodil International University (DIU) under the Department of Business Administration, DIU.

#diu Alumni Community wishes you all the success today and always! All the best for a bright future!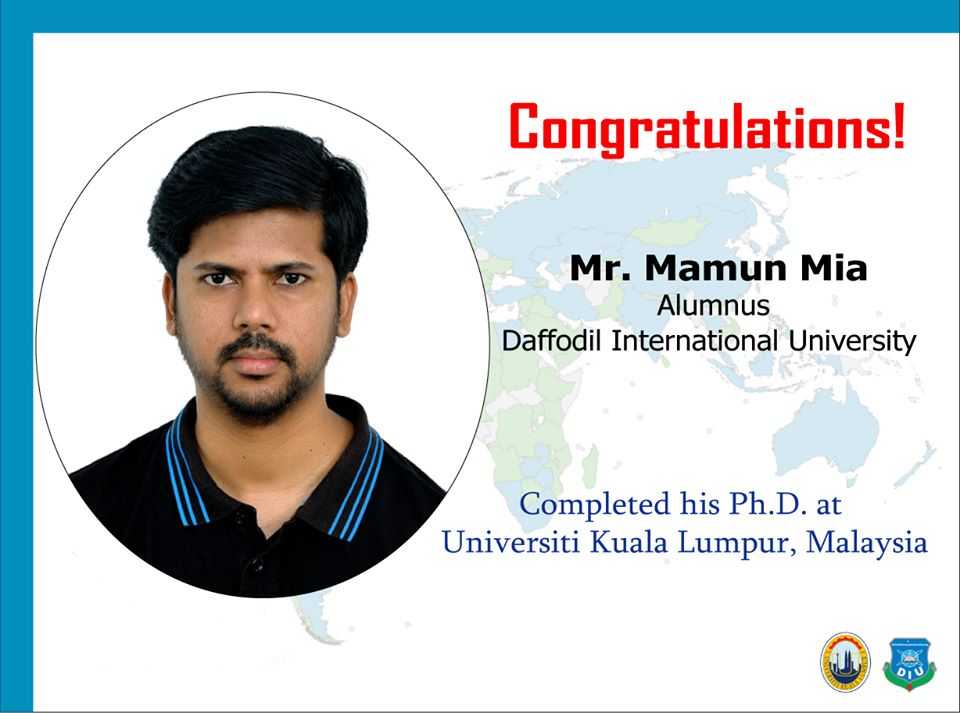 Please log in to like, wonder, share and comment!